If agreed to by the parties in their underlying agreement, Arbitration Awards are legally binding, meaning that if one is issued against you, it is legally recognized and may be reduced to an enforceable judgment by the courts.
Arbitration is a process that has been recognized as an alternative to litigation because it is typically faster and cheaper than filing a traditional lawsuit in a court of law.
Arbitration, which falls under the wider umbrella of alternative dispute resolution, was first established during the industrial revolution, citing the fact that too many business relationships were being ruined by costly, adversarial, and time-consuming litigation proceedings.
This resulted in the introduction of the New York Arbitration Act in 1920, which was followed by the United States Arbitration Act in 1925 (now known as the Federal Arbitration Act).
The US economy changed drastically after World War II and interstate commerce grew exponentially. This created new realities and increased the scope and expansion of the judicial process related to that robust commerce.
The US Supreme Court reinterpreted the Federal Arbitration Act in a series of judgments in the 1980s and 1990s and increased its competence to cover pretty much the full extent of interstate commerce.
The long and the short of it is that Arbitration awards are legally binding.
How have arbitration proceedings changed in the digital world?
Traditional arbitration typically mirrors aspects of courtroom litigation and involves live hearings with the plaintiff and the defendant sitting around a table with an arbitrator making their case, testifying and presenting their evidence.
The plaintiff would file their case against the defendant and they would be invited to reply to it within a stipulated time frame, much like a traditional lawsuit.
Once the defendant responded to the claim, the two parties would be invited to exchange discovery provide testimony and try their case resulting in the arbitrator issuing an Award to the prevailing party. That award could then be reduced to an enforceable judgment.
Online dispute resolution streamlines that process and uses technology to expedite the conclusion, saving both time and cost.
With platforms such as Brief, everything is done 100 percent online.
Brief's six-step process is hassle-free and allows you to file your debt claim against the defendant by submitting everything online.
Its platform seeks to streamline matters by proposing a flat fee based on the complexity and amount of the claim.
Brief's fees are typically 70 percent cheaper than a traditional lawsuit.
Just like traditional arbitration, the defendant will be given notice of the claim and invited to make their own case. Both parties will litigate and then an E-Judge will be assigned based on jurisdiction and subject matter expertise.
Should the plaintiff prevail, an Award will be issued which is legally binding and enforceable.
The platform allows the defendant the possibility to settle the claim as well, at many points of the arbitration process. When a plaintiff files a claim, Brief asks the parties for settlement parameters throughout the case, in an effort to resolve the dispute.
Each party, at their discretion, is given opportunities to make offers or counter offers at different stages of the arbitration process.
What if the non-prevailing party ignores a legally binding Arbitration Award?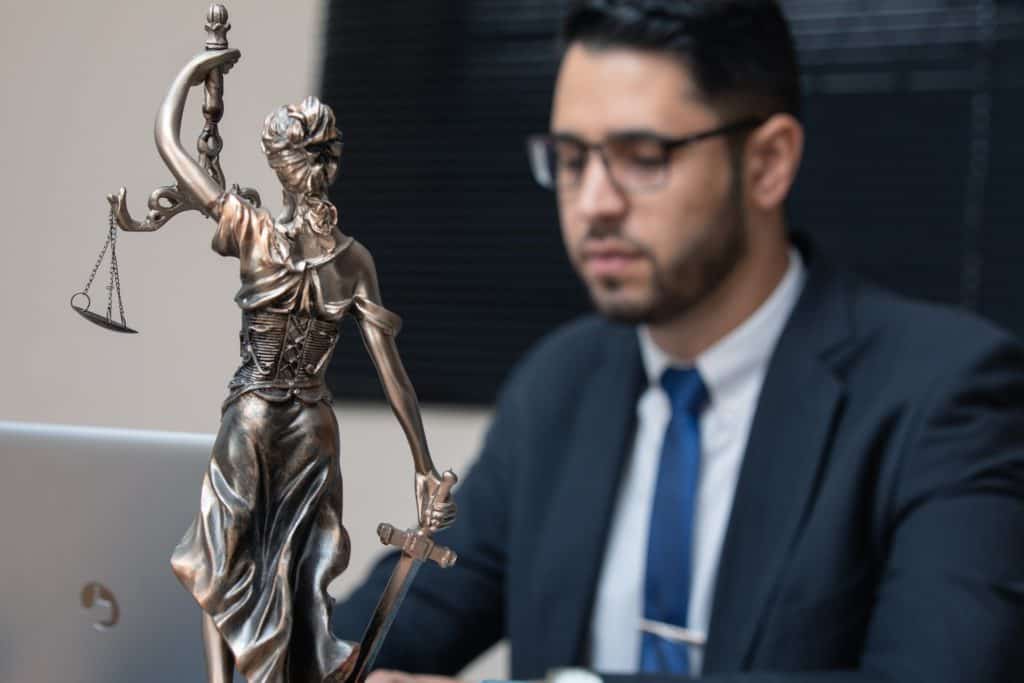 Ignoring a claim or an award is not a good thing to do. Because Arbitration Awards are legally binding, the judgment-creditor can then proceed to apply to the local courts and reduce it to an actual court-entered judgment.
This means that the defendant's credit rating will have a very serious blemish on it, meaning that they will not be able to apply for credit cards, loans, any type of finance, and even possibly rented accommodation.
In addition, a lien or abstract may be taken out on their property if they own real estate. This means that if they move to sell the property or refinance it, the amount of money owed will be taken out of the proceeds.
The plaintiff can also approach the defendant's banks and employers to garnish funds or wages.
In some states, the plaintiff can also request the local sheriff to repossess valuable items such as televisions, electronics, cars, and in some cases, a person's property.
So is online arbitration worth it?
The short and simple answer is yes, it is. Brief's Online Arbitration platform is 70 percent cheaper than a civil lawsuit and up to 80 percent faster and gives the parties multiple opportunities to sensibly resolve their dispute.
In a Covid world, the ability to recover a loan in a setting that does not involve going to court and coming into contact with people is a bonus.
Throw into the mix the fact that it is more cost-effective and much quicker and you have a winning formula.
Is my business a good fit for online arbitration?
Brief has helped businesses across the United States recover debts that were simply not worth the cost of traditional litigation or arbitration if not for online dispute resolution.
Simply register online on our online portal and submit your claim for a flat upfront fee with no hidden costs. Brief's online arbitration platform is typically 80 percent faster than a civil court hearing.
Satisfied participants include electronic commerce sites, factors, banks, MCA, and other lenders.
Brief also handles quiet title, warranty claims, and other declaratory relief actions as well as other types of monetary disputes.
Our screened network of Ejudges spreads across all 50 states and each case is matched to the jurisdiction and subject matter expertise of the Ejudge.
You can request a demo from our homepage or call one of our arbitration consultants today on tel: +12134443794. Alternatively, drop us an email at [email protected].
---
Brief is a market-leading online arbitration platform in the United States. Our 100 percent online alternative dispute resolution platform helps businesses protect their contracts and agreements through online arbitration. Follow us on LinkedIn or Facebook for updates and news about online arbitration and more.
*Brief cannot and will not give legal advice on any matters and recommends that each party to a dispute seek its own independent legal advice